Literature Review: Application of Problem Based Learning Model to Improving Problem Solving Ability and Student Mathematics Learning Outcomes in Elementary School
Ghea Setyarini

Universitas Pendidikan Indonesia

Aditya Permana

Universitas Pendidikan Indonesia

Rizki Fuji Handika

Universitas Pendidikan Indonesia
Keywords:
Problem based learning, problem solving abilities, mathematics learning outcomes
Abstract
Problem solving is one of the skills that students must have after learning mathematics. Learning mathematics that develops problem solving skills gets less attention from the teacher so that students lack problem solving skills. Learning that combines knowledge, skills and creative thinking, emphasizing student experience and active participation in problem solving. The purpose of this study was to conduct a literature review on improving mathematical problem solving skills and learning outcomes using the PBL learning model. This research is qualitative in nature and the method used in this research is SLR (Systematic Literature Review). Data collection was carried out by reviewing all articles and journals related to the application of problem-based learning models to improve problem-solving abilities and students' mathematics learning outcomes in elementary schools. After the data is collected, the data found is verified and compared. Data analysis techniques were carried out qualitatively by quoting relevant opinions. Based on the results of the literature review, it can be concluded that the problem-solving abilities and mathematics learning outcomes of elementary school children can be improved through the problem-based learning model.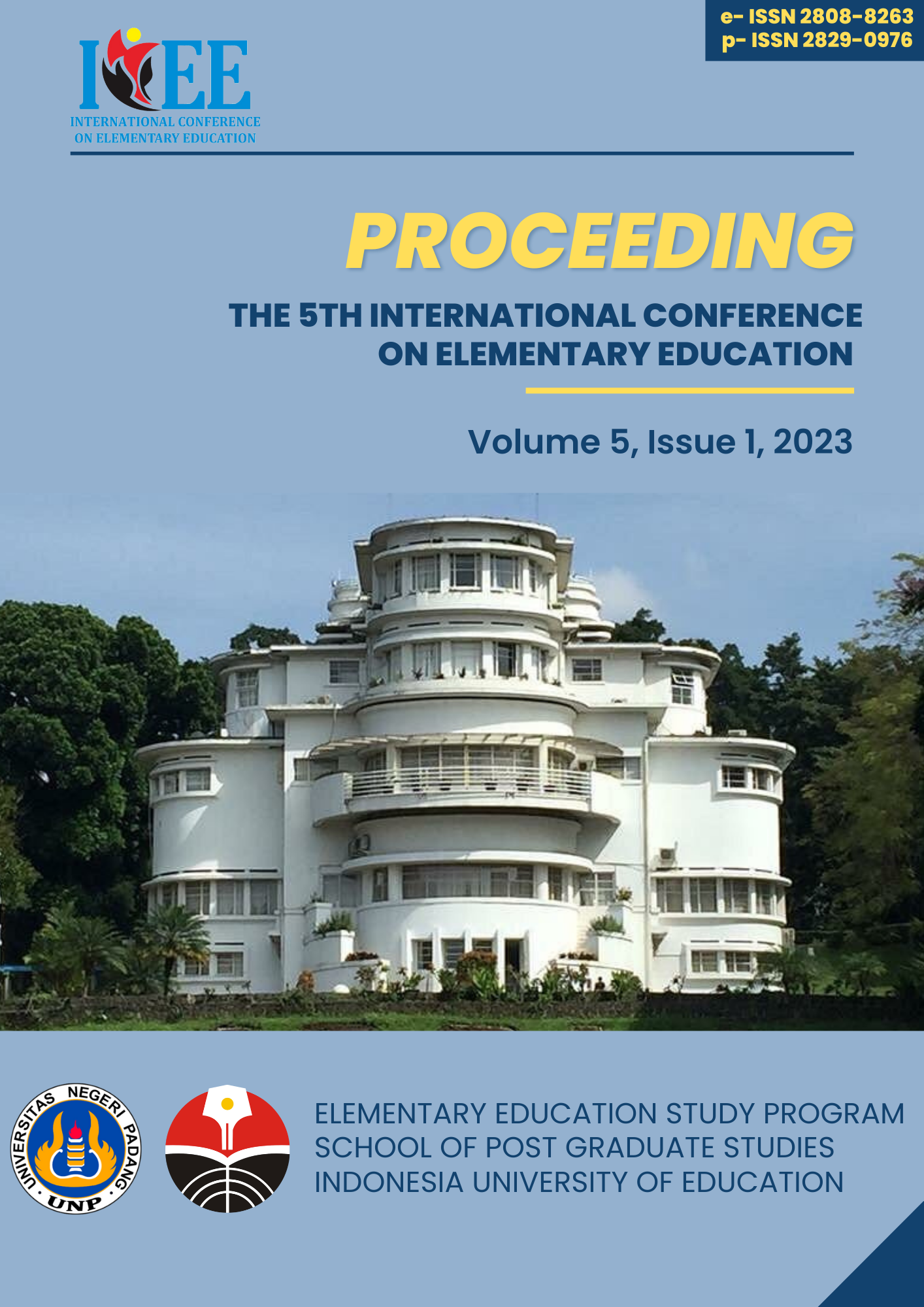 How to Cite
Ghea Setyarini, Aditya Permana, & Rizki Fuji Handika. (2023). Literature Review: Application of Problem Based Learning Model to Improving Problem Solving Ability and Student Mathematics Learning Outcomes in Elementary School. International Conference on Elementary Education, 5(1), 260-273. Retrieved from http://proceedings2.upi.edu/index.php/icee/article/view/3118
Copyright (c) 2023 Ghea Setyarini, Aditya Permana, Rizki Fuji Handika
This work is licensed under a Creative Commons Attribution 4.0 International License.