Indonesian Language Learning Based on Local Wisdom
Aditya Permana

Universitas Pendidikan Indonesia

Rahman

Universitas Pendidikan Indonesia
Keywords:
Indonesian language learning, local wisdom
Abstract
Indonesian language learning must be taught by every student in Indonesia. Where Language is a media of introduction for humans to understand each other, because language is a tool in communicating between humans. Language is a nation's culture. Local wisdom is a tradition that lives in society. Local wisdom is a legacy from ancestors. In this article aims to examine Indonesian language learning based on local wisdom, This research uses a literature review method, where the data sourced from scientific journals, articles, books and other reference. The references data was selected, analyzed, and presents in sentences. The result showed that students' environments and local literature can be subject matter in Indonesian language learning, the use of local wisdom as a learning resource will improve listening, speaking, reading and writing skills, Indonesian language learning based on local wisdom can also maintain the existence of local culture, so that is not forgotten and not drowned by the foreign language. In addition, the use of local literacy can give the impression and effect for students to behave in accordance with the character of local wisdom. In this case, every local wisdom can be guarded, known and preserved by the millennial generation as nation's next generation.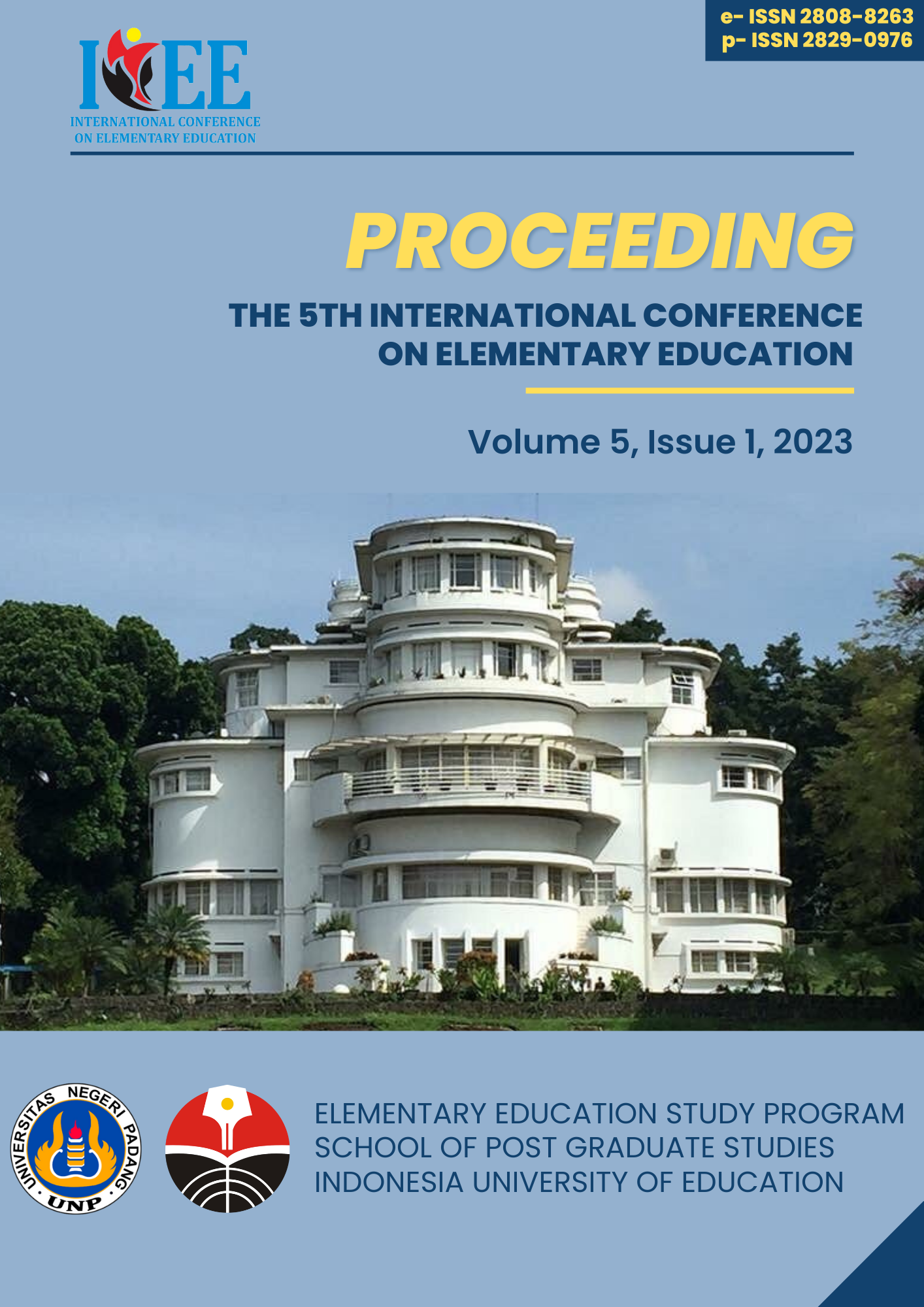 How to Cite
Aditya Permana, & Rahman. (2023). Indonesian Language Learning Based on Local Wisdom. International Conference on Elementary Education, 5(1), 18-25. Retrieved from http://proceedings2.upi.edu/index.php/icee/article/view/3086
Copyright (c) 2023 Aditya Permana, Rahman
This work is licensed under a Creative Commons Attribution 4.0 International License.