Increasing Elementary Teachers' Engineering-Oriented Learning Through the RADEC Training Model
Chaerun Anwar

Universitas Pendidikan Indonesia

Wahyu Sopandi

Universitas Pendidikan Indonesia

Udin Syaefudin Saud

Universitas Pendidikan Indonesia
Keywords:
Elementary school teachers training, RADEC learning model, engineering-oriented learning, engineering skills
Abstract
PPPPTKIPA's competency training for elementary school teachers through the massively open online training program (DIDAMBA) aims to increase teachers' knowledge and skills in managing learning, which trains students' engineering skills in implementing their creative ideas in problem-solving. The RADEC syntax (Read-Answer-Discuss-Explain-Create learning model) was used to train teachers in engineering-oriented learning, with the Create syntax combined with engineering stages (Proposal-Plan-Decision-Implementation-Evaluation). This training was attended by 14 elementary school teachers from border regions with limited learning infrastructure participating in DIDAMBA, which was conducted online using the LMS (Learning Management System) platform for material delivery, communication (instructorsparticipants, participants), and evaluations. Based on observations made during the activity and participant evaluations, it was determined that the training successfully motivated and enhanced elementary school teachers in border areas regarding managing STEM-based classes. The participants were generally pleased with the training program, except for the duration, which was deemed insufficient to conduct learning simulations.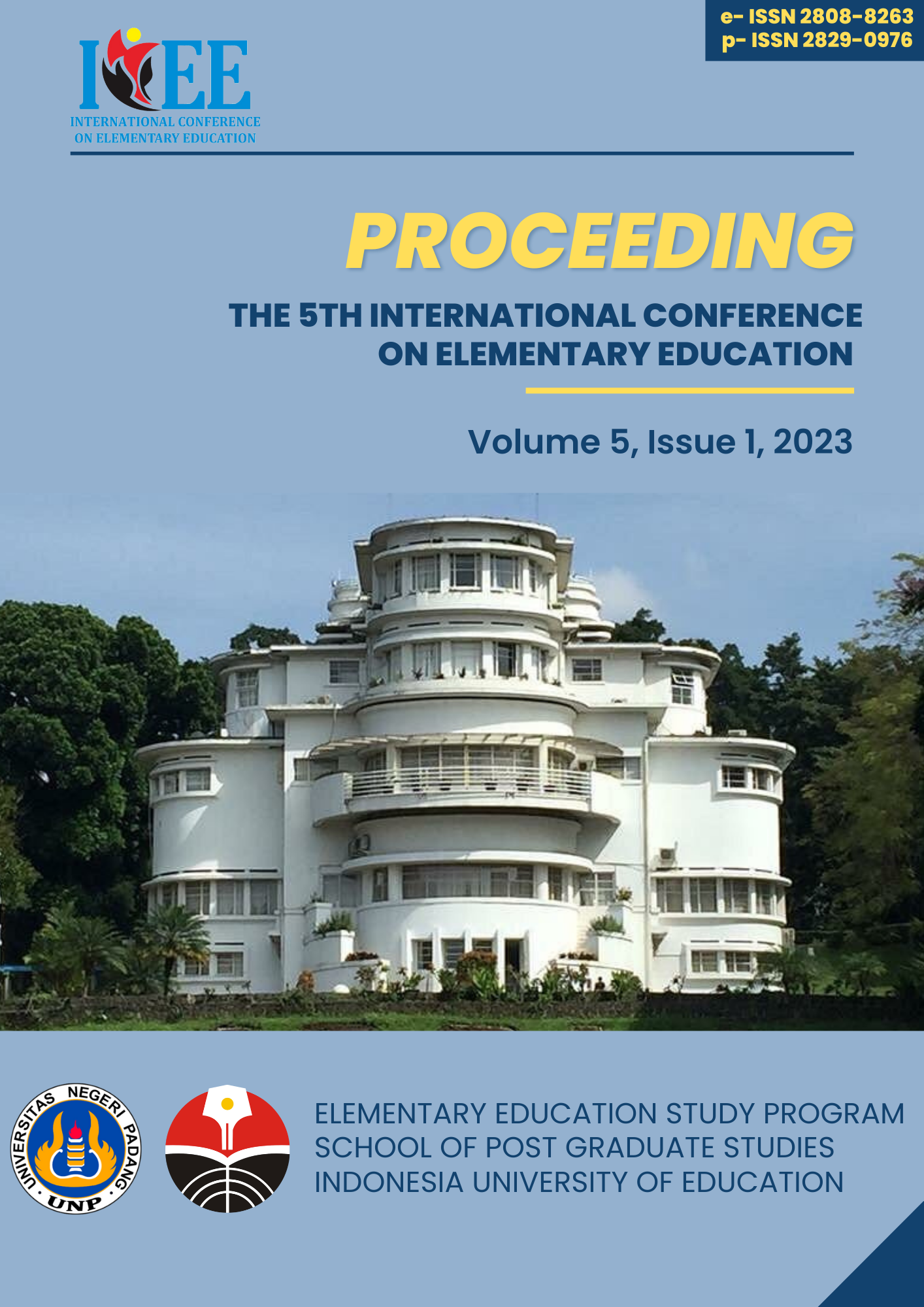 How to Cite
Chaerun Anwar, Wahyu Sopandi, & Udin Syaefudin Saud. (2023). Increasing Elementary Teachers' Engineering-Oriented Learning Through the RADEC Training Model. International Conference on Elementary Education, 5(1), 112-118. Retrieved from http://proceedings2.upi.edu/index.php/icee/article/view/3101
Copyright (c) 2023 Chaerun Anwar, Wahyu Sopandi, Udin Syaefudin Saud
This work is licensed under a Creative Commons Attribution 4.0 International License.