Current Issue
Vol. 5 No. 1 (2022): The 5th International Conference of Sport for Development and Peace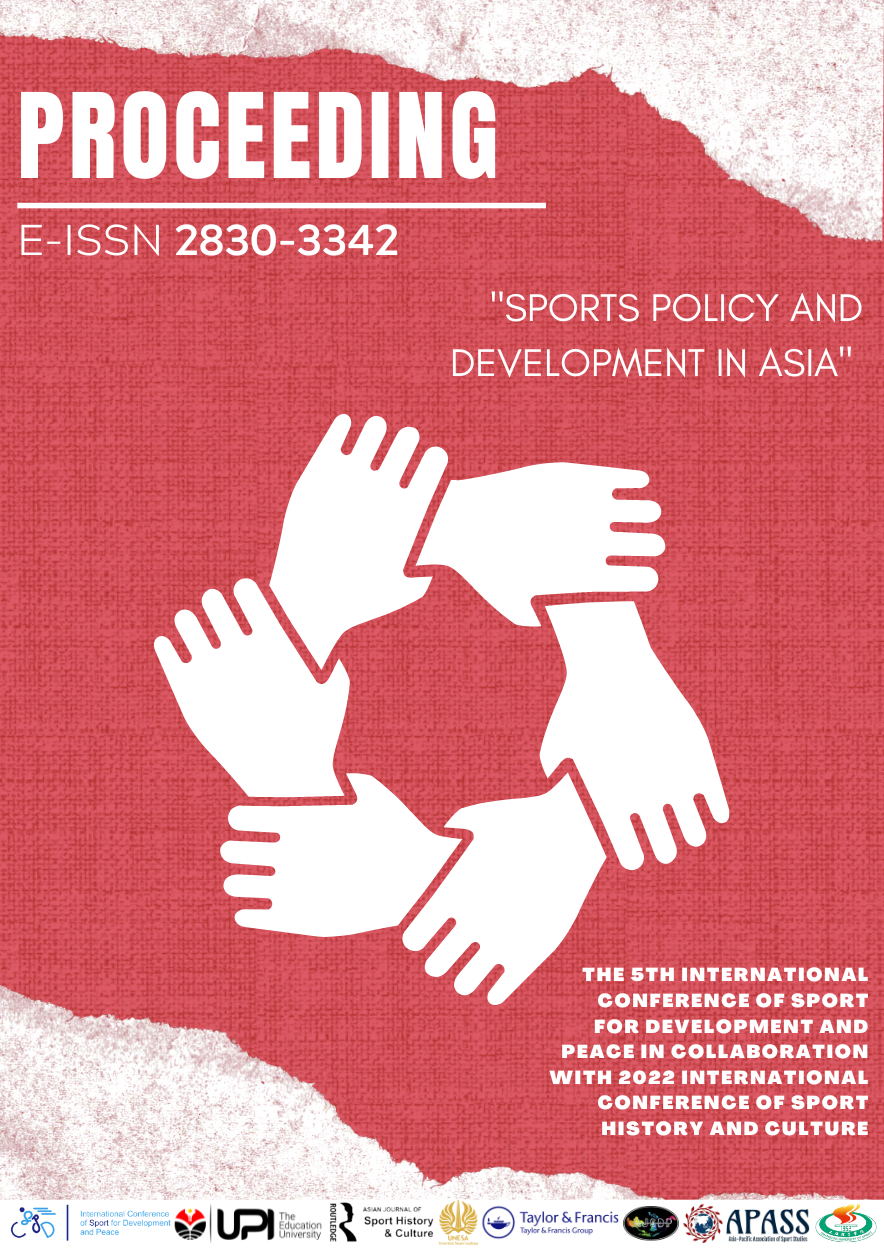 The 5th International Conference of Sport for Development and Peace, in collaboration with the International Conference of Sport History and Culture, will be held in Bandung, Indonesia, from 21-24 November 2022, with online and in-person participation (hybrid system).

In line with the United Nations development issues for 2015-2030, which set the umbrella for development in all countries in the world, namely: "Sustainable Development Goals" (SDGs), which expressly stipulated in the field of sports the issue of "Sport for Development & Peace" (SDP). SDP has now become a strategic issue to be disseminated worldwide and has become an attractive research field for scientists in physical education and sports.

The 5th ICSDP 2022 conference is in collaboration with the 2022 International Conference of Sport History and Culture theme, Sports Policy and Development in ASIA. The conference aims to provide a platform for stimulating and lively interdisciplinary discussions on sports in Asia.

The Conference will be jointly organized by Universitas Pendidikan Indonesia (UPI), The Asian Journal of Sport History & Culture (AJSH&C), Routledge, Taylor & Francis, Asia-Pacific Association of Sport Studies (APASS), Universitas Negeri Surabaya (UNESA), and Shanghai University of Sports.

Selected presentations/abstracts will be identified for development and publication in the AJSH&C or the ASEAN Journal of Sport for Development and Peace (AJSDP). Taylor & Francis and the AJSH&C editorial board will conduct a workshop about Peer Reviewed during the conference and get a certificate of completion. In addition, they will assist the contributors in developing their papers for publication.
View All Issues