Self-Study Platform (SSP) Based Solar Cell As A Solution In Improving The Learning Quality In Outermost, In Frontier and Under Develop Area
Muhammad Sarlin

Faculty of Teacher Training and Education, Gorontalo State University, Gorontalo City, Indonesia

Ikhsan Hidayat

Faculty of Engineering, Gorontalo State University, Gorontalo City, Indonesia

Muhammad Yasser Arafat

Faculty of Teacher Training and Education, Gorontalo State University, Gorontalo City, Indonesia

Candra Cuga

Faculty of Engineering, Gorontalo State University, Gorontalo City, Indonesia
Keywords:
self-study platform, solar cell, learning quality, 3T
Abstract
Unbalanced teacher distribution, limitations of learning media, incomplete library book so there are not many students who are interested in literacy, the lack of educators and educational labor, the teacher's quality also is an important issue in 3T area. (Education and Culture Policy Research Center, Kemdikbud, 2013). This results in the quality of learning very low and need to find the right solution effectively. The use of the right technology is a solution to improve the learning quality in 3T areas and unravel the educational gap that still exists between regions where they occur. A combination of a self-study platform (SSP) and solar cells is designed to enhance the learning quality of 3T areas because it is equipped with various learning materials that use fun methods and media. This research is used two research approaches, namely qualitative and quantitative, qualitative approach is done by using the sociology approach and collective memory analysis (Berg, 2007; Biernacki, 2005; Zerubavel, 2003; Nash, 2001). Quantitative approach is used to analyze the data required by schools in the 3T area. The aims in this research are to produce the reconstruction of teacher's experience, school documents, learning reference to increase the learning quality. In addition, to see the relation of the concept that has been developed to improve the learning quality in 3T region school. Self-Study Platform (SSP) Based Solar is a platform designed to be used offline and allow students to learn themselves by choosing the material that wants to be learned or that has been arranged by the teachers to study. SSP also considers the students learning style by audio, visual, and audio visual because the features in it are equipped based on the student learning need. Learning content via SSP can be designed by the teacher, practitioners of education or other teachers from various regions, and being put in SSP to be studied by students in other areas in general or in 3T region where the SSP is provided. The limitations of electricity flow in 3T area are no longer an obstacle because it can take advantage of solar cell. Self-Study Platform (SSP) based Solar is a platform that can bridge the intensity of systemic relations and synergy between teachers, students, learning situation, and learning media in producing optimal processes and learning results in accordance with the curricular terms, especially in the 3T area that has not been handled.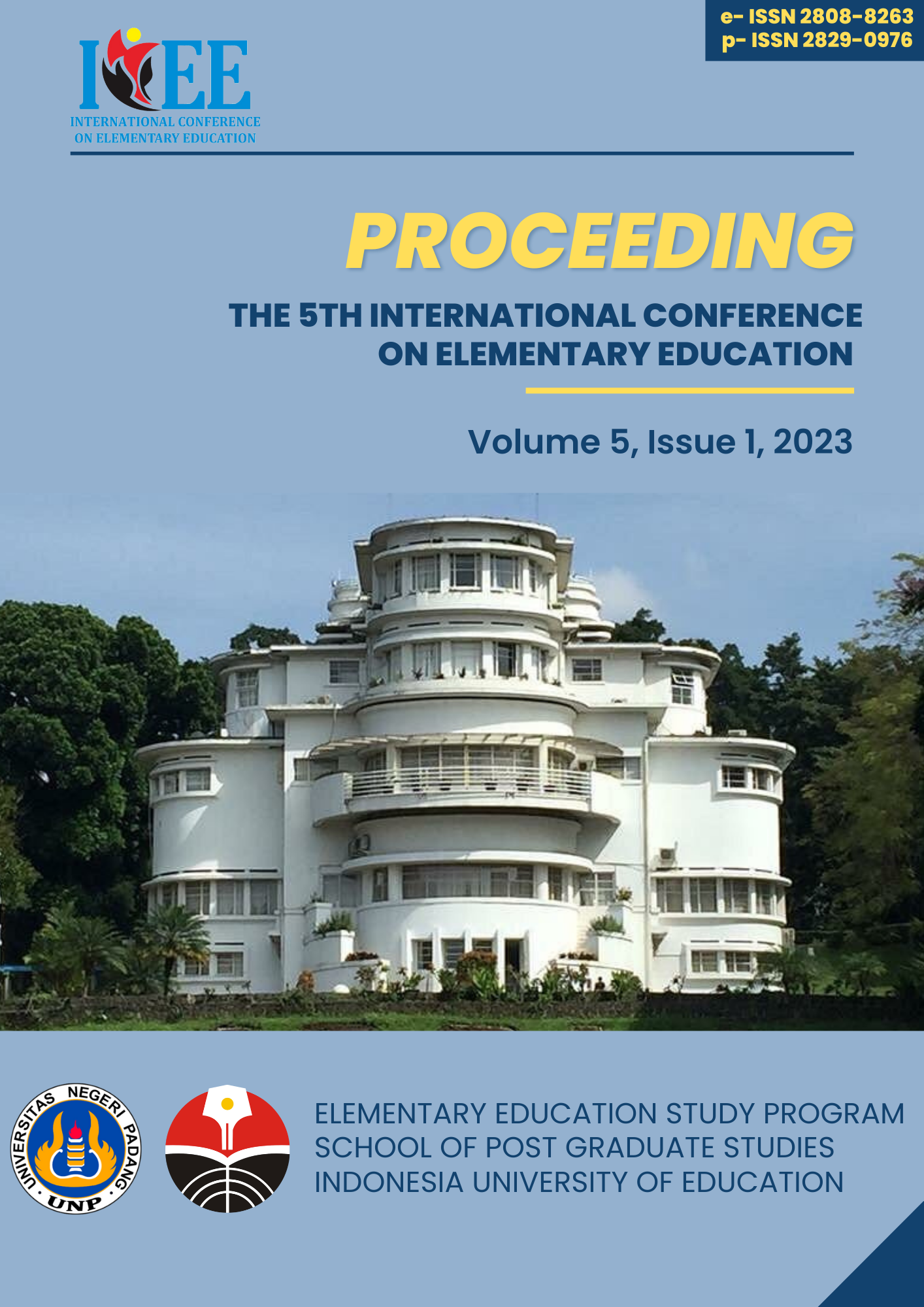 How to Cite
Muhammad Sarlin, Ikhsan Hidayat, Muhammad Yasser Arafat, & Candra Cuga. (2023). Self-Study Platform (SSP) Based Solar Cell As A Solution In Improving The Learning Quality In Outermost, In Frontier and Under Develop Area . International Conference on Elementary Education, 5(1), 763-772. Retrieved from http://proceedings2.upi.edu/index.php/icee/article/view/3179
Copyright (c) 2023 Muhammad Sarlin, Ikhsan Hidayat, Muhammad Yasser Arafat, Candra Cuga
This work is licensed under a Creative Commons Attribution 4.0 International License.