Urgency of 21st Century Skills in Elementary Schools
Yoga Prayuda

Primary Education Study Program, Universitas Pendidikan Indonesia, Bandung, Indonesia
Keywords:
Critical thinking, creative thinking, collaboration, communications, problem based learning
Abstract
This study aims to examine the urgency of 21st century learning skills in elementary schools. The type of research that will be used is library research with descriptive analytical methods, namely a series of activities related to the method of collecting library data to describe the situation in what way. Data analysis will be used, namely content analysis. In the 21st century, students are required to have creative thinking skills, critical thinking and problem solving, communication and collaboration. The problem-based learning model can be an alternative solution to improve 21st century skills. PBL has six syntaxes, namely oriented students to problems, organizing students to learn, guiding individual and group investigations, developing and presenting work, and analyzing and evaluating the problem-solving process. . Through this research it was concluded that 21st century skills can grow and improve cooperation in a group to solve certain problems, increase tolerance for differences in friends' opinions, try to think critically and creatively to solve problems about connecting things.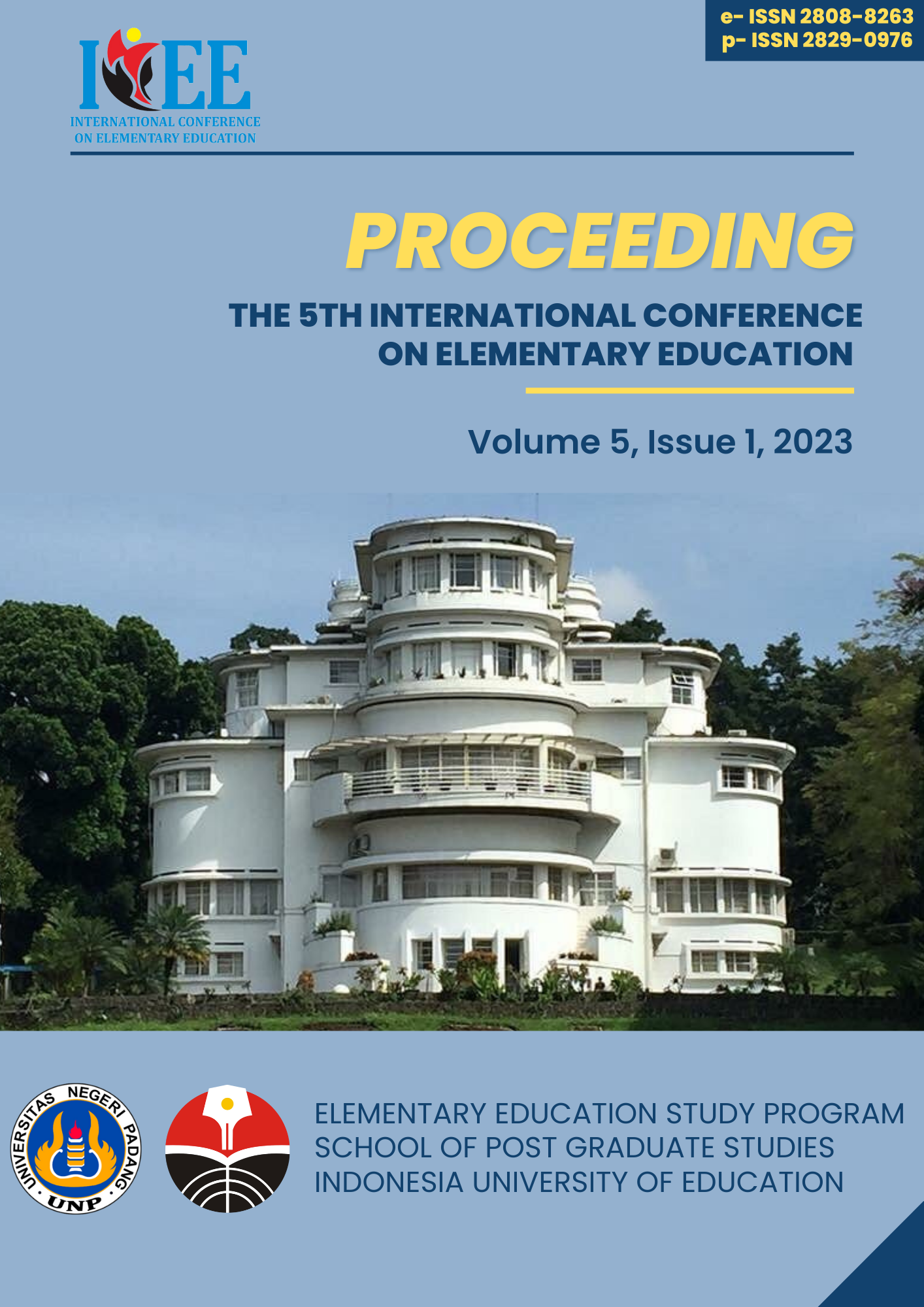 How to Cite
Yoga Prayuda. (2023). Urgency of 21st Century Skills in Elementary Schools . International Conference on Elementary Education, 5(1), 736-743. Retrieved from http://proceedings2.upi.edu/index.php/icee/article/view/3158
Copyright (c) 2023 Yoga Prayuda
This work is licensed under a Creative Commons Attribution 4.0 International License.