Development of I-Spring Learning Media on Thematic Learning to Increase Learning Outcome of Students in Class IV SD Negeri 101772 Tanjung Selama
Hakiki Annisa Batubara

Medan State University

Naeklan Simbolon

Medan State University
Keywords:
Learning media, development, i-spring, thematic learning
Abstract
Learning media is a tool and/or learning resource in presenting material that can create learning experiences, stimulate students in the learning process and make learning more effective, efficient and fun. This study aims to determine the feasibility of i-Spring-based learning media in thematic learning in class IV SD Negeri 101772 Tanjung Selamat. This study uses a Research and Development (R&D) research model following the Thiagarajan procedure (4-D Model). The subjects used in this study were fourth grade students at SD Negeri 101772 Tanjung Selamat. Data analysis uses (1) Feasibility test of media and materials that have met the valid and feasible criteria with 90% material feasibility results and 88% learning media feasibility results, (2) Development trials obtained the results of teacher and student responses that were worth 89.86% which were obtained through teacher and student response questionnaires. based on this analysis, it can be concluded that the i-Spring-based learning media in thematic learning is feasible to use and can improve student learning outcomes.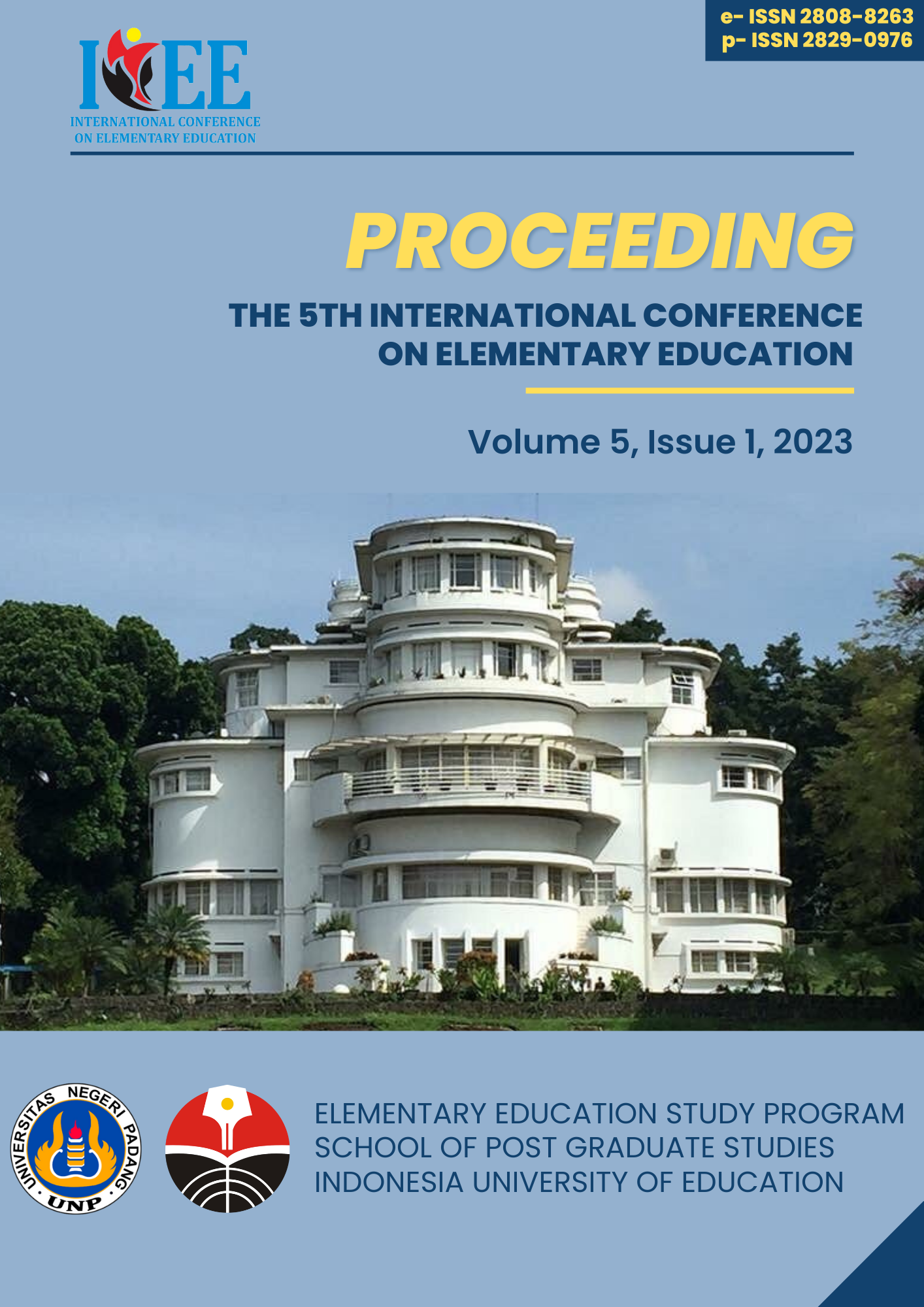 How to Cite
Hakiki Annisa Batubara, & Naeklan Simbolon. (2023). Development of I-Spring Learning Media on Thematic Learning to Increase Learning Outcome of Students in Class IV SD Negeri 101772 Tanjung Selama. International Conference on Elementary Education, 5(1), 285-289. Retrieved from http://proceedings2.upi.edu/index.php/icee/article/view/3121
Copyright (c) 2023 Hakiki Annisa Batubara, Naeklan Simbolon
This work is licensed under a Creative Commons Attribution 4.0 International License.