Elementary Level Tutor's Understanding on Inclusive Education at Homeschooling Global Lentera Kasih
Hikmah Komariah

Universitas Pendidikan Indonesia
Keywords:
Teacher Understanding, Inclusive Education, Homeschooling
Abstract
Homeschooling as one of the alternative educational in addition to formal educational is starting to be in great demand by students who cannot follow the flow of learning in formal schools. The objective of this paper is to describe the understanding of Elementary Level tutors on inclusive education at Homeschooling Global Lentera Kasih. The method adopted in this research is study case with qualitative-descriptive approach. Research participants were the principal and academic staff of Homeschooling Glo Lenka as well as all elementary level tutors at Homeschooling Glo Lenka. Data were collected by interview, questionnaire, and observation methods. The indicators of understanding consist of: an understanding of student's condition, an understanding of inclusive education, and an understanding of how to apply inclusive education in the classroom. The findings showed that teacher's understanding of student's conditions and teacher's understanding of inclusive education was good while teacher's understanding of how to apply inclusive education in the classroom was still lacking. The conclusion is tutor's understanding of how to implement inclusive education was still lacking and can be improved.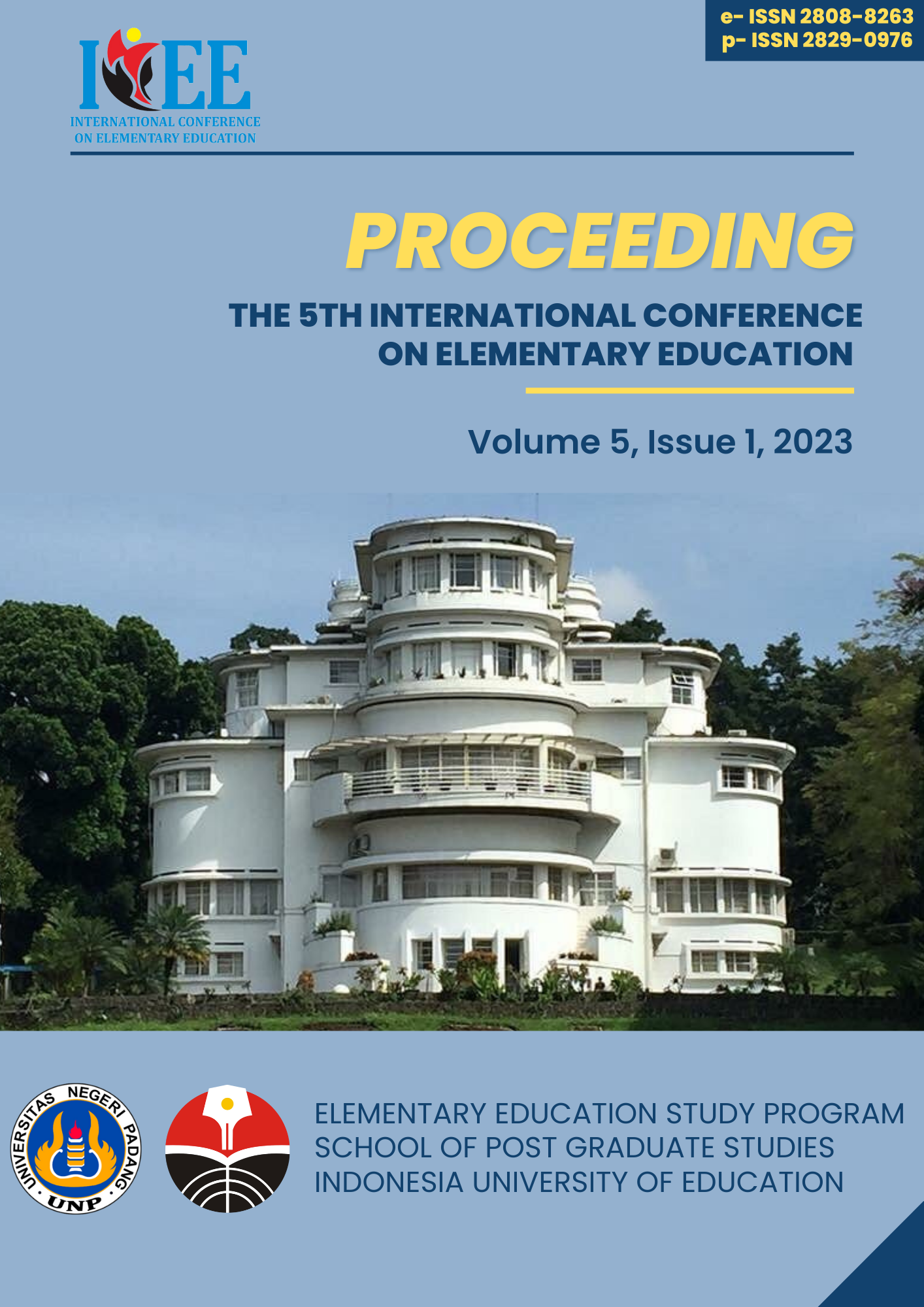 How to Cite
Hikmah Komariah. (2023). Elementary Level Tutor's Understanding on Inclusive Education at Homeschooling Global Lentera Kasih. International Conference on Elementary Education, 5(1), 303-307. Retrieved from http://proceedings2.upi.edu/index.php/icee/article/view/3117
Copyright (c) 2023 Hikmah Komariah
This work is licensed under a Creative Commons Attribution 4.0 International License.