The Application Of The Project Citizen Model To Improve Students' Creative Thinking Skills In Civics Learning
Dhani Istiqomah

Universitas Pendidikan Indonesia

Dasim Budimansyah

Universitas Pendidikan Indonesia

Mubiar Agustin

Universitas Pendidikan Indonesia
Keywords:
Project Citizen, 21st Century Skill, Creative Thinking, Civic
Abstract
Creative thinking skills are one of the higher-level thinking skills that students in this 21st century era. Creative thinking skills include the ability to generate many ideas (fluency), the ability to generate diverse ideas (flexibly), the ability to develop ideas (elaboration), and the ability to produce unusual ideas (original). This research conducted because of the findings of low creative thinking skills in students in Civics learning. The problem found when the researcher observed 4th grade students. The observation results show that students are not used to getting new ideas, expressing new ideas, or developing new ideas during learning. The aim of this research was to determine and get an overview of the improvement of creative thinking skills by applying the project citizen learning model. This study used a classroom action research design (CAR) with the Kemmis and Mc Taggard model of two cycles for grade IV students. Research instruments include field notes, observation sheets, and documentation. The results of this study indicate that the project citizen learning model can improve the creative thinking skills of fourth grade students in Civics learning.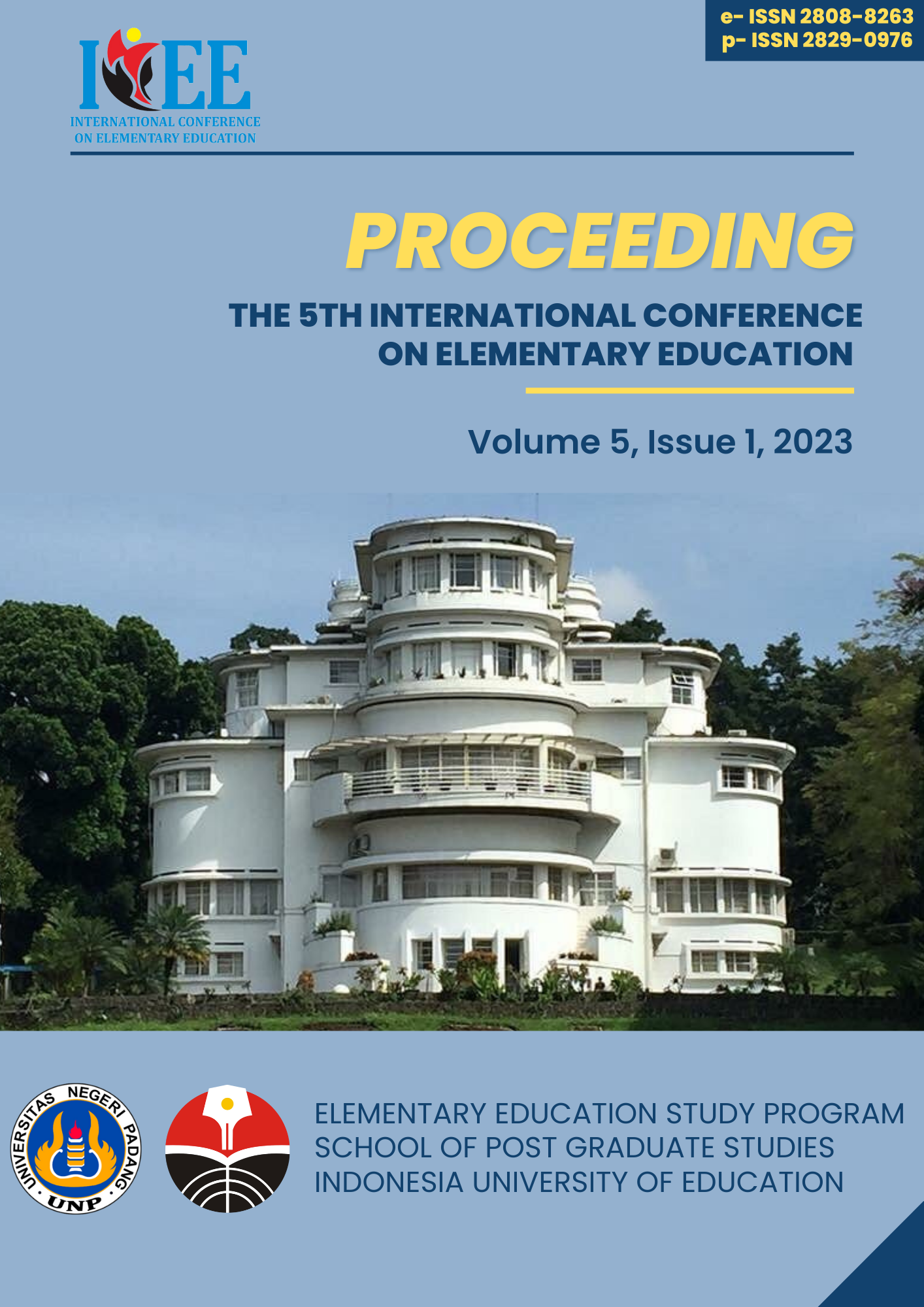 How to Cite
Dhani Istiqomah, Dasim Budimansyah, & Mubiar Agustin. (2023). The Application Of The Project Citizen Model To Improve Students' Creative Thinking Skills In Civics Learning. International Conference on Elementary Education, 5(1), 126-132. Retrieved from http://proceedings2.upi.edu/index.php/icee/article/view/3105
Copyright (c) 2023 Dhani Istiqomah
This work is licensed under a Creative Commons Attribution 4.0 International License.