Systematic Literature Review of TPACK Scale Development in Science Learning (2006-2022)
Diki Rukmana

University of Muhammadiyah Prof. Dr. Hamka
Keywords:
Systematic literature review, TPACK scale, science learning
Abstract
The success of integrating technology in learning through the TPACK framework can be seen from the extent of the measurement results using the TPACK instrument. Various instruments to measure TPACK have been developed by researchers in different research contexts regarding the application of the TPACK framework in learning. This article aims to analyze in depth various articles related to the development of the TPACK instrument that has been carried out, especially in the scope of science learning. By using the Systematic Literature Review method , 9 publications originating from the google schoolar database between 2006-2022 will be analyzed by focusing on the form of the TPACK instrument developed, the TPACK indicator used to construct item items and the context in which the TPACK instrument was developed. The results of this study show that all instruments developed to measure TPACK in science learning are in the form of a self-assessment survey questionnaire with reference to 7 aspects of TPACK as proposed by Mishra and Koehler in 2006. The indicators of mastery of technology that are required to be mastered by teachers continue to develop along with technological advances.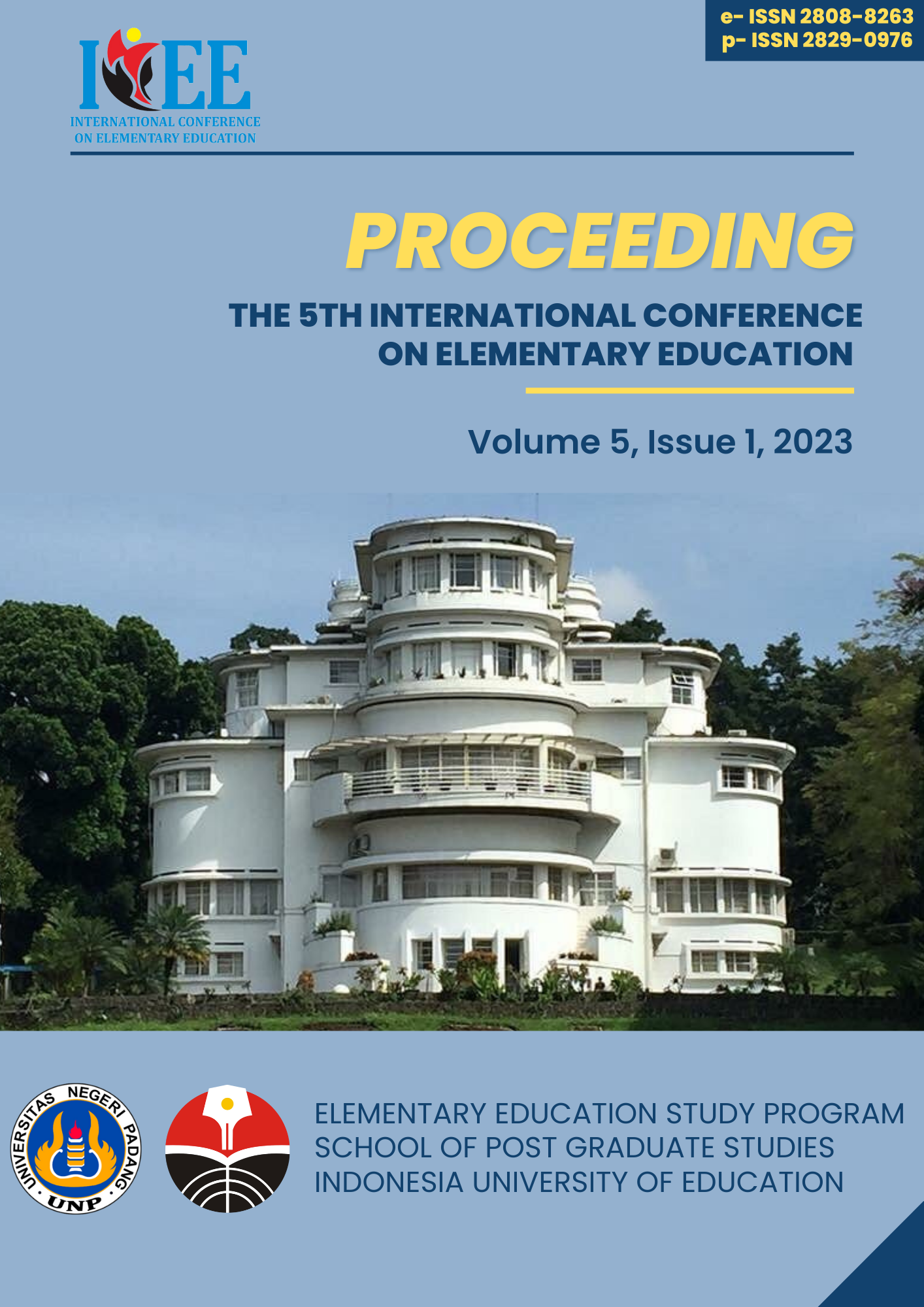 How to Cite
Diki Rukmana. (2023). Systematic Literature Review of TPACK Scale Development in Science Learning (2006-2022) . International Conference on Elementary Education, 5(1), 133-152. Retrieved from http://proceedings2.upi.edu/index.php/icee/article/view/3098
Copyright (c) 2023 Diki Rukmana
This work is licensed under a Creative Commons Attribution 4.0 International License.