A Technology-Based Learning Needs Analysis to Improve Higher Order Thinking Skills (HOTS) of Elementary School Students
Aulia Fitri Istiana

Sebelas Maret University, Surakarta, Indonesia

Sri Yamtinah

Sebelas Maret University, Surakarta, Indonesia

Deny Tri Ardianto

Sebelas Maret University, Surakarta, Indonesia
Keywords:
Higher Order Thinking Skill, HOTS, higher order thinking skills, technology-based learning, Elementary School
Abstract
The rapid of science and technology requires development in the education being able to adapt to the changes. During the industrial revolution 4.0, education was directed at developing 21st century competencies that is consisted of four skills that students must possess and also referred to as 4C Skills. 4C Skills competencies include critical thinking (critical thinking), communication (communication), teamwork (collaboration), and creativity (creative). Students at the elementary school level are taught higher order thinking skills from a younger age. Higher order thinking skills include critical, logical, introspective, metacognitive, and creative thinking. Students not only learn to memorize and understand lessons, but through HOTS competencies are also expected to be able to analyze, evaluate, and create at a deeper level. HOTS is a complex learning and requires logic, reasoning, analysis, judgment, discovery, problem solving, and decision making. Elementary school students' HOTS can be increased by utilizing various learning media, for instance learning videos, e-books, and websites. By using a more interesting learning approach, educational media is intended to attract students' attention and encourage their involvement in the learning process.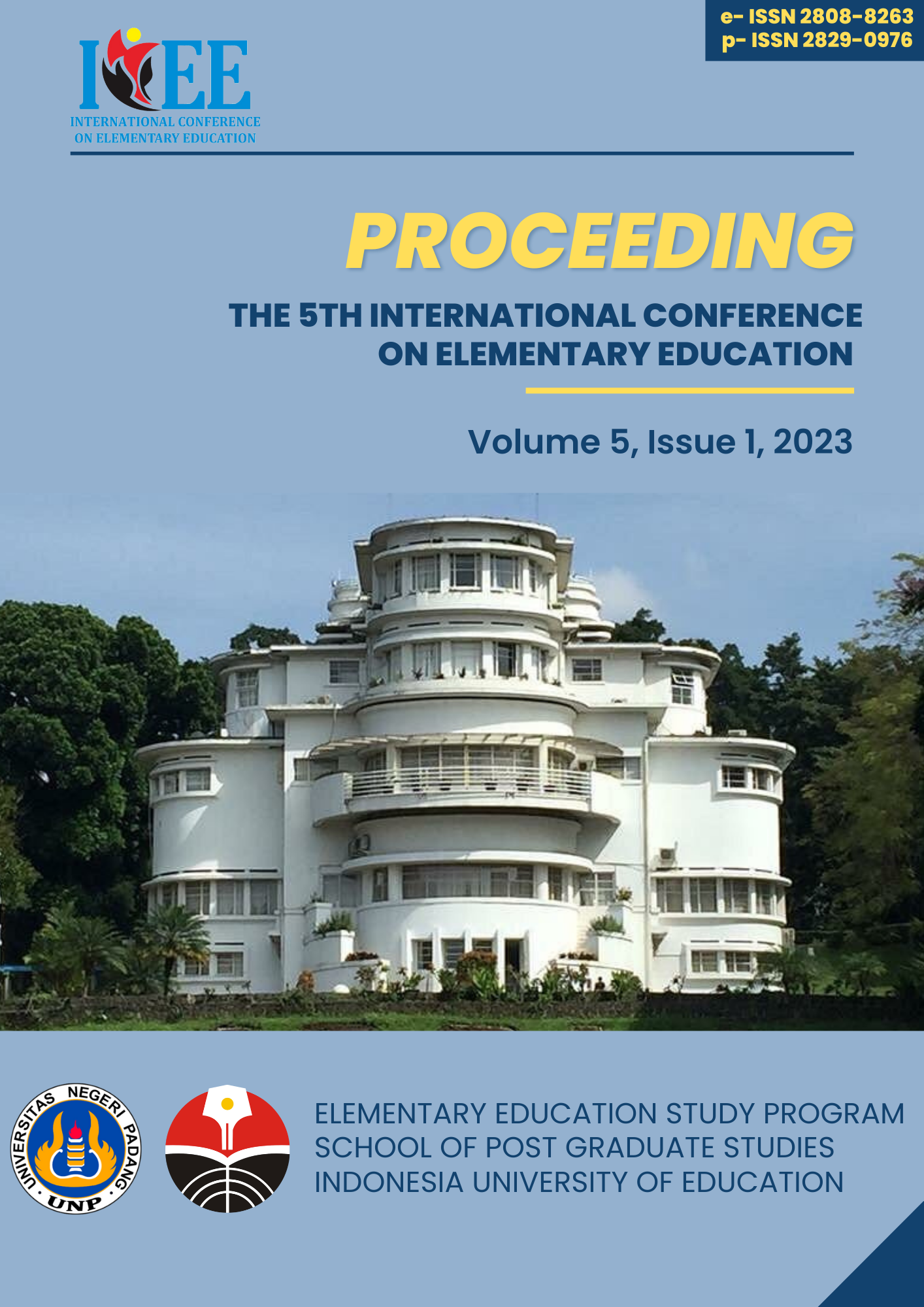 How to Cite
Aulia Fitri Istiana, Sri Yamtinah, & Deny Tri Ardianto. (2023). A Technology-Based Learning Needs Analysis to Improve Higher Order Thinking Skills (HOTS) of Elementary School Students. International Conference on Elementary Education, 5(1), 74-81. Retrieved from http://proceedings2.upi.edu/index.php/icee/article/view/3095
Copyright (c) 2023 Aulia Fitri Istiana, Sri Yamtinah, Deny Tri Ardianto
This work is licensed under a Creative Commons Attribution 4.0 International License.